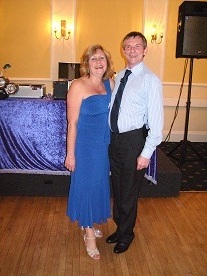 Welcome to our website!

Thank you for taking the time to visit our brand new website designed to help us get closer to our dancers via the World Wide Web.
You'll be able to find information about us as a dancing couple, the dances we run and clubs at which we MC; plus our contact details, venues, and photo gallery etc, demonstrating just a sample of what Time 2 Dance do!
Any up and coming events and holidays can be found on our diary page.
We will regularly be updating our website to make sure that you are always first to know what events/activities are scheduled.
We would also love to hear from you with any feedback you may have with regard to our website as we like to keep all our dancers happy and well informed.